The CSOs' institutional strengthening intervention is aimed at building and institutionalising organisational capabilities of CSOs to respond to their programmatic needs and compliance to registration requirements and reporting requirements to funders. The programme focuses on strengthening the institutional capacity of CSOs to ensure that their abilities and capabilities to manage their organisations and its programmes efficiently are enhanced. The approach used to build capacities of organisations are: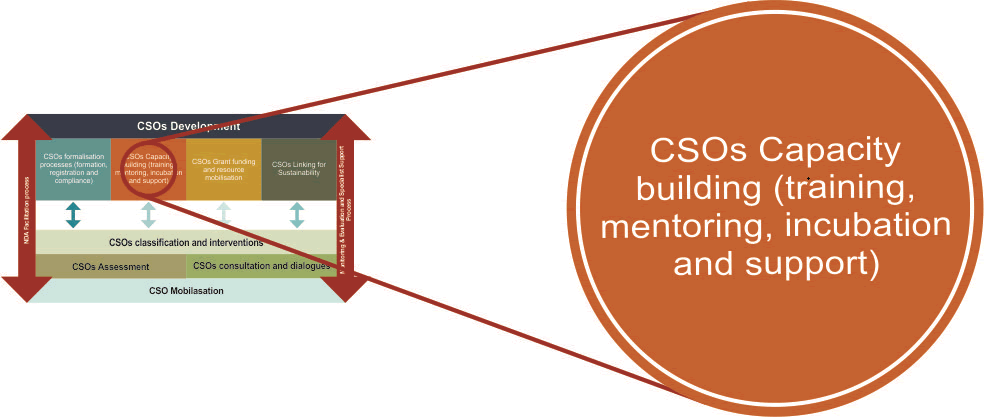 This pillar forms part of the CSO Development Programme - Click here for more detail
Training
The NDA provides accredited and non-accredited training modules in:
Basic Bookkeeping and Financial Management
Conflict Management
Project Management
Governance
Resource Mobilisation
Compliance to registration requirements
Community Development Practice
Networking and External Relations
Mentoring
The NDA provides and facilitates mentoring sessions to CSOs to support their efforts in strengthening their organisational management activities. The mentoring sessions are provided within the organisation's work environment.
Incubation
The NDA works with established CSOs and other institutions in local areas to establish incubation centres. These centres assist organisations that need to learn and improve their systems and processes. Advice and practical examples are provided in strengthening organisational management, systems and processes.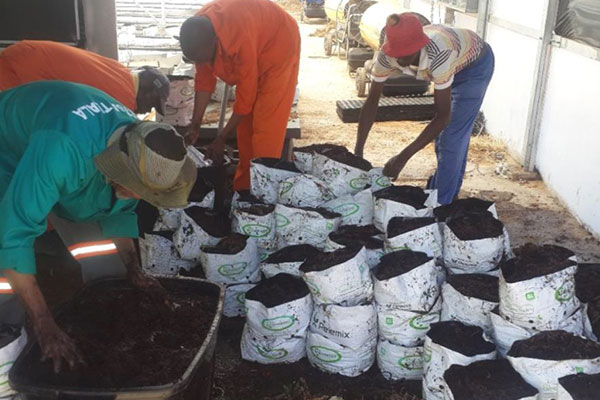 The Manyeding Agricultural Co-operative Ltd. was registered as a primary co-operative and has a constitution with actively involved directors and founding members in the project. The cooperative was established in 2009 as a social development initiative between the Manyeding Community, Local Government and Kumba Iron Ore mines. The overall objective of the cooperative is to create sustainable agricultural business that will benefit the broader community of Manyeding through job creation, access to fresh vegetables and income from the subsistence plots.